One of the most useful downsizing tidbits I gleaned last year was from an AARP webinar on downsizing. The presenter asked us to consider why an object was important to us, and the answer almost always is the story associated with it. He urged us to preserve those stories, along with a photo, rather than the objects themselves.
Through my years of downsizing, I had regularly been taking photos prior to parting with my possessions. Currently, most of these reside on my hard-drive without any labeling. Occasionally, a photo of a particularly interesting find will make its way to my Facebook or Instagram pages.
But then there are the objects that, for some reason, I have difficult letting go of. These are more commonly items that appear to have no great intrinsic worth to anyone else and, yet, meant something to me. For example, I have a collection of t-shirts collected over the course of my adult life. Some are too worn to donate; others would have no meaning to anyone else. Except for a small handful I wear at the gym, I have no real need for them. And yet, despite the fact that I had photographed each one, I haven't managed to move them out of the house. Some people suggested making a quilt—something that would have required more labor and talent than I had or more expense if I farmed it out. Plus, I didn't need any more covers or wall-hangings.
Then, I remembered that to celebrate my 50th birthday many years ago, I had displayed these t-shirts on a rack and called it "My Life in T-Shirts." It was a huge hit. I decided to combine the photos with story-telling and create "My Life in T-shirts," the digital version. I put the t-shirts in some kind of chronological order—not by when I'd purchased them, but more by what they represented in my life and write a paragraph about each one. Nothing big. Over time, I began posting these to my Facebook page, but I also have a narrative with photos that I keep for myself. It's not a complete life story, of course, as its viewed through the lens of a particular kind of object--in this case the t-shirts in my collection. But the exercise is rewarding and allows me to let go to the physical object.
Here is an example:
T-shirt #5. London. For years, London was a second home. My mum was born there, my sister moved there after art school, and my parents retired there while I was still in college. The summer I was 20, I worked at in the woolen fabric department of Liberty's of London and had a Finnish boyfriend. My first teaching job was in Crouch End in the London Borough of Haringey, where I lived in a flat with the bathtub in the kitchen and some very aggressive pet rabbits in the yard. After that, I would return once or twice a year to visit until the members of my nuclear family passed away, and I've probably been there more than three dozen times. As for the iconic "underground" pictured in the t-shirt, I once knew where all the quick changes between lines were. Alas, no more.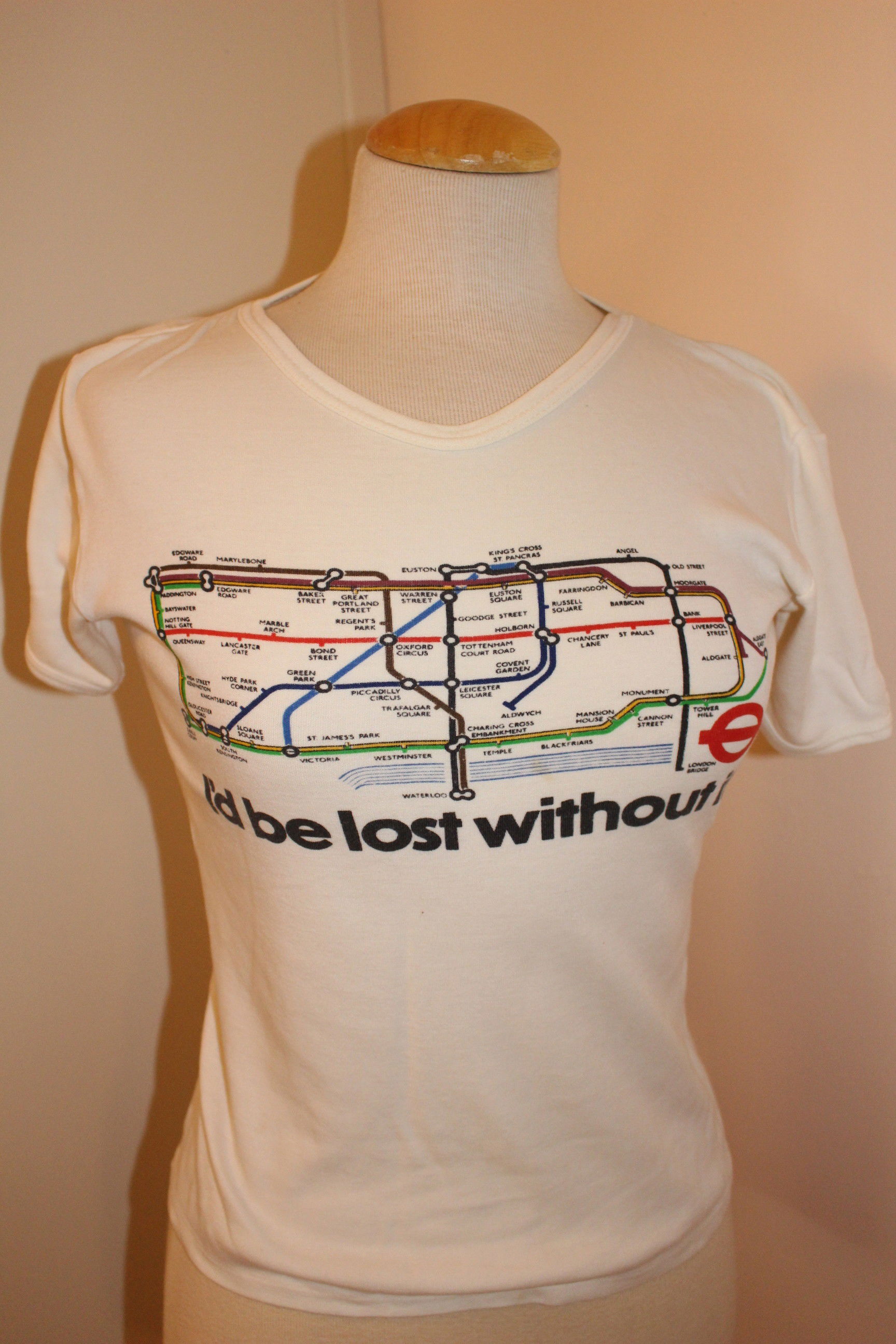 This concept can apply to other kinds of objects that help to tell your life story. I recently removed the last box of items from my storage unit (a whole other saga) that I had not gone through—all the various music books, song books, and sheet music from years of lessons and singing. My musical talent is average at best—I never successfully learned to play any of the many instruments I studied—piano, recorder, guitar, harmonica, banjo, but I always loved singing, and these relics say something about my interests over time. I'm thinking about "My Life in Musical Instruments and Songbooks."
How about:

My Life in Books
My Life in Record Albums
My Childhood in Dolls and Stuffed Animals
My Life in Friendships
What would your favorite "My Life in…" stories be?