In December 2021, I talked about different ways of donating and the pros and cons of each. In keeping with the spirit of the season, I discuss our recent donations by grouping items by our thinking processes (sometimes after the fact), with the goal of helping you think about what you might do with the items you want to give away. I provide some overall insights at the end.
Seasonal things: two Christmas tree stands, three long strands of holiday lights, a box of Christmas tree ornaments, two long garlands, a box of jingle bells, a cute holiday moose with ski poles, bought for a family Christmas after my mom died (donated in several different lots through our freebie "Trash Nothing" site); a Christmas tree skirt handmade by John's mom and vintage tree decoration (to his cousin and his wife for their grandchildren to enjoy and keep in the family).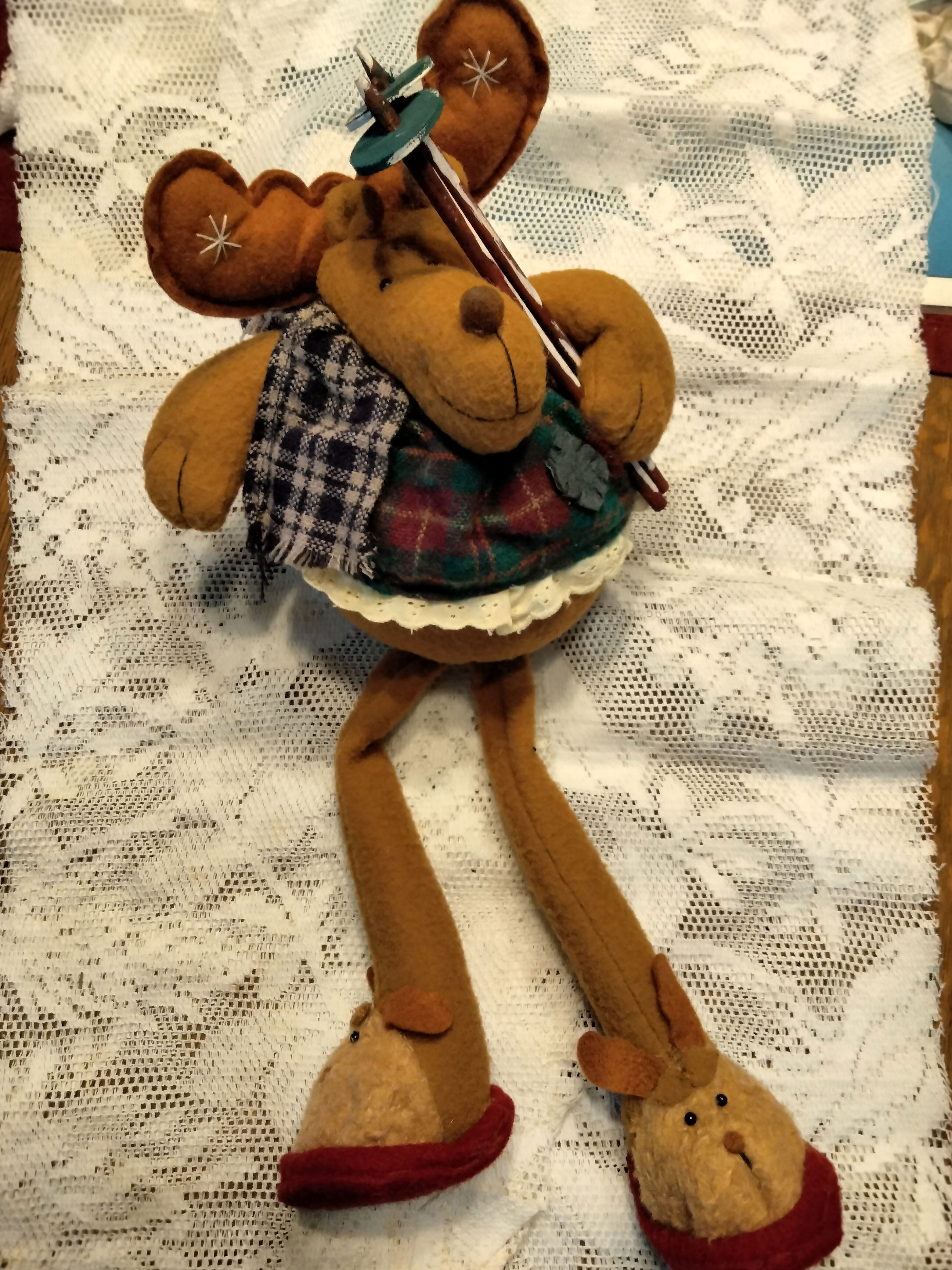 Things other people might have thrown in the trash can: a box of shells, half a dozen small pieces of driftwood, a bag of MardiGras beads, a homemade mask (papier mache, made by me many years ago), graduation cap (from my masters' program, 1976—I think someone used it for a Halloween costume), two large shoe boxes of cassette tapes (requested on "Trash Nothing"), angel wings/fairy wings from my childhood, 2 cheap tiaras, a Korean coke bottle (collected on a trip to Asia in 1975)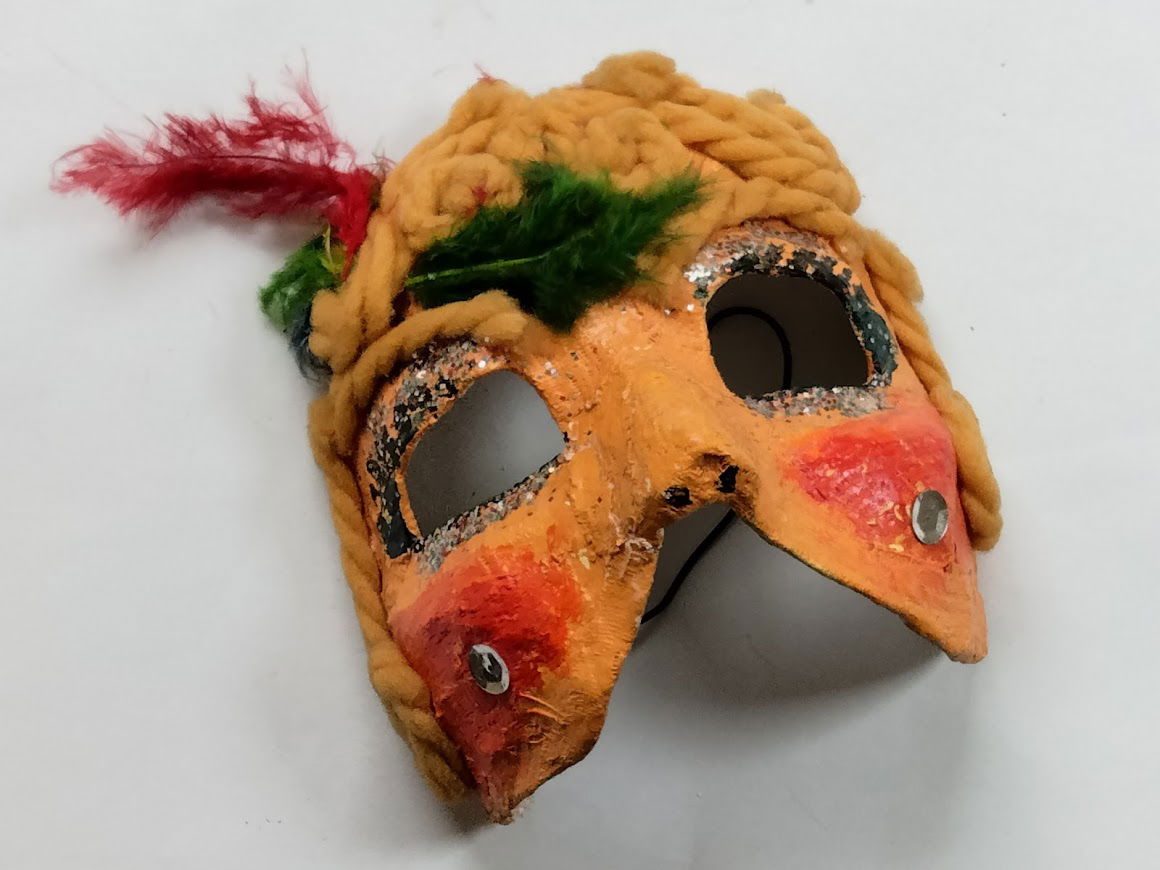 Things I might have dumped on the street at trash time hoping someone would take them home, but then I decided to try another route first: a dress mannequin (a request on Trash Nothing from someone starting an online store); a large wall mirror (my parents'); a round glass tabletop, no base (also my parents'; I used the base elsewhere);; gym equipment (left here by our tenant from 25 years ago and never used by me); an electric warming tray (at least 40 years old)
Things I didn't know where I'd donate them until the perfect opportunity came along: eight small stuffed animals (a request on Trash Nothing to donate to children in need. I wasn't ready to donate these, but I didn't wat to miss the opportunity).
Things I tried to sell but couldn't: toys (miniatures), dollhouse furniture (some sold, some didn't), doll suitcases/trunk; "Tiny Tears" doll and clothes (1950s); cordial glasses (mid-century, my parents')—all to Trash Nothing.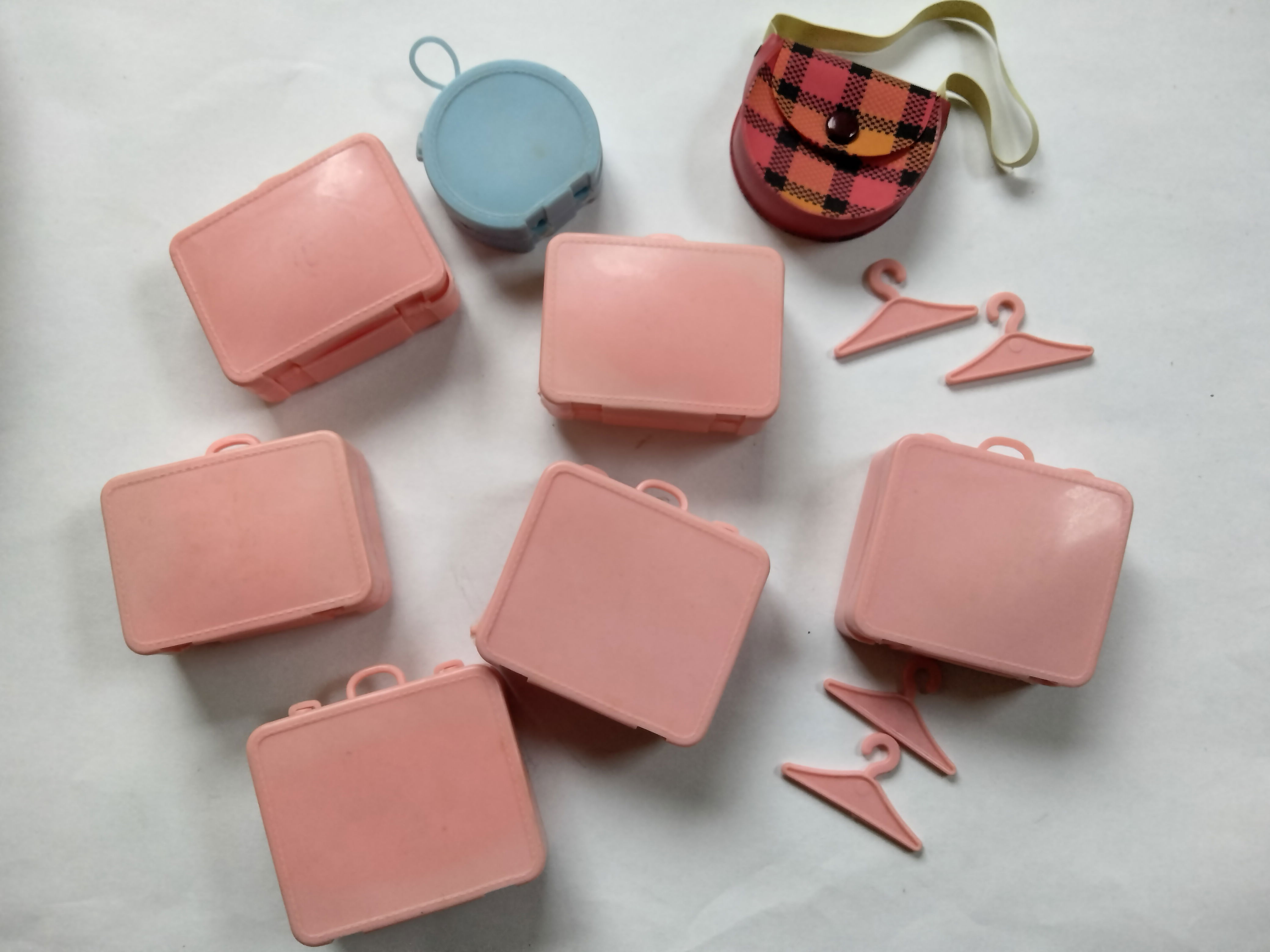 Things I could have sold but didn't: Sony Camcorder and accessories, Kodak Carousel Slide Projector (both donated to local high school photography department)
Things I found the perfect home for: Girl Scout/Brownie Scout accessories (to a Girl Scout Museum In the area where I grew up—original reference from someone on Trash Nothing where I offered one of these items originally)
Things it cost me to donate: A painting of a main street in Lancaster, PA, where I was a child (painted by my mother, I shipped the painting went "home" to Lancaster to be sold at a fund-raising auction for a non-profit.)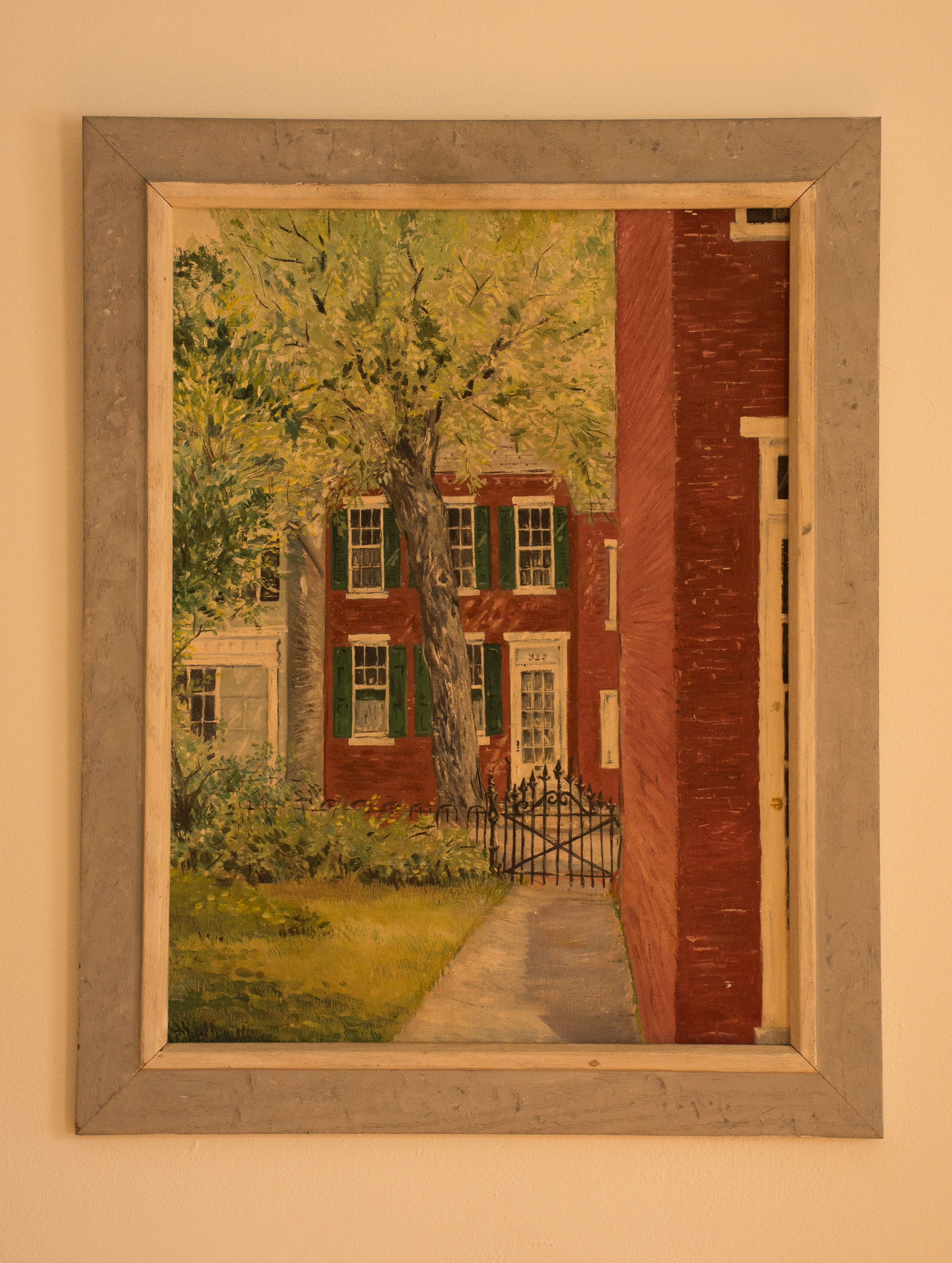 Things I would normally have given to a Goodwill type organization but was able to go local: Linens, nice clothes that I was unable to consign, household items, gardening decorations (for a sale to support our local Growing Center); small original art pieces and matted fine art photos, knickknacks I couldn't consign (for a sale to benefit an art organization I am a member of).
The above is just a partial list of things we've donated in the last year. For example, we continue to regularly support More than Words for most of our book donations, filling several boxes every couple of months. We also do give to the local Goodwill and to Big Brothers Big Sisters on their pick-up dates. In previous posts, I've discussed sharing your paper archives, as that is a whole other matter.
Some Insights about Donating Your Stuff:
Pay attention to the calendar so as not to miss seasonal opportunities like Halloween, Christmas, spring for gardening, winter for skates, snowshoes, skis, boots, etc., summer for camping equipment.
Decide how much energy you want to put into donating. Giving to a freecycle site takes more time and energy than packing up things for Goodwill or any type of organization that will take multiple items at once.
Keep your eye out for and/or research local or otherwise meaningful causes you can support by donating your things to their fundraising efforts.
Seek out smaller specialty museums where appropriate. I never heard from the national Girl Scout Museum, but a smaller branch, and in this case, the one that mattered to me, was grateful to have my items.
Remember that it's not about the money but about getting things out the door. If you've been reading my posts, you know I am not in this downsizing game to make money, but where there is money to be made, I might try! However, with the exception of original art and items of obviously high value, I put only so much effort into it. Small items that are either rejected by my local consignment shop or that didn't sell go Into the donation pile without a second thought. And I readily donate more valuable items if I've located a good home for them.
Consider giving your sentimental items the special touch by giving to individuals (including family members) or purposes that speak to you rather than sending them off to the no man's land of the thrift store. And don't forget to take a photo.
Use your trash can as a last resort. You may not want your stuff anymore, but there is probably someone who does. Recycle!
HAPPY HOLIDAYS, however you celebrate! And if you do regift (another form of donation), for heaven's sake, don't regift an item to the person who gave it to you originally!