I've had many hobbies over the years, and with hobbies come all the accoutrements of that pastime. Add on to that some family history and you have a recipe for a downsizing challenge. Maybe sewing wasn't one of your main activities, but do you have something like it—something that is no longer a burning interest but is a key piece of your history, your DNA? If so, perhaps you can relate.
Sewing was a part of my life for as long as I can remember. My mother, a talented seamstress, made many clothes for my sister and me. The early dresses showcased elaborate smocking, a form of embroidery. I still have a couple of examples of that handiwork as well as the patterns she used.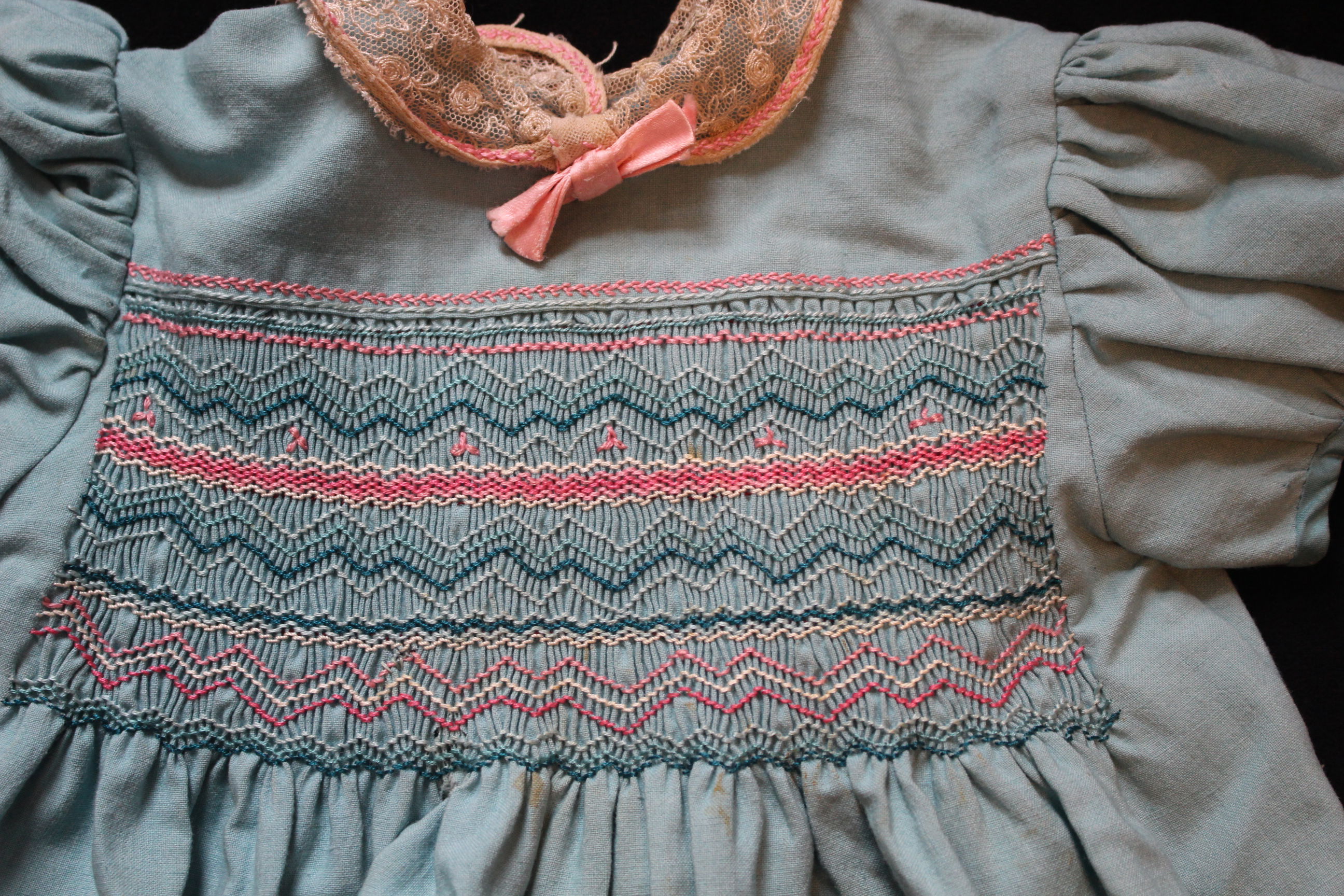 My sister took up the mantle and was so enamored with clothes, she became a professional fashion designer, her early efforts manifesting themselves in dolls clothes.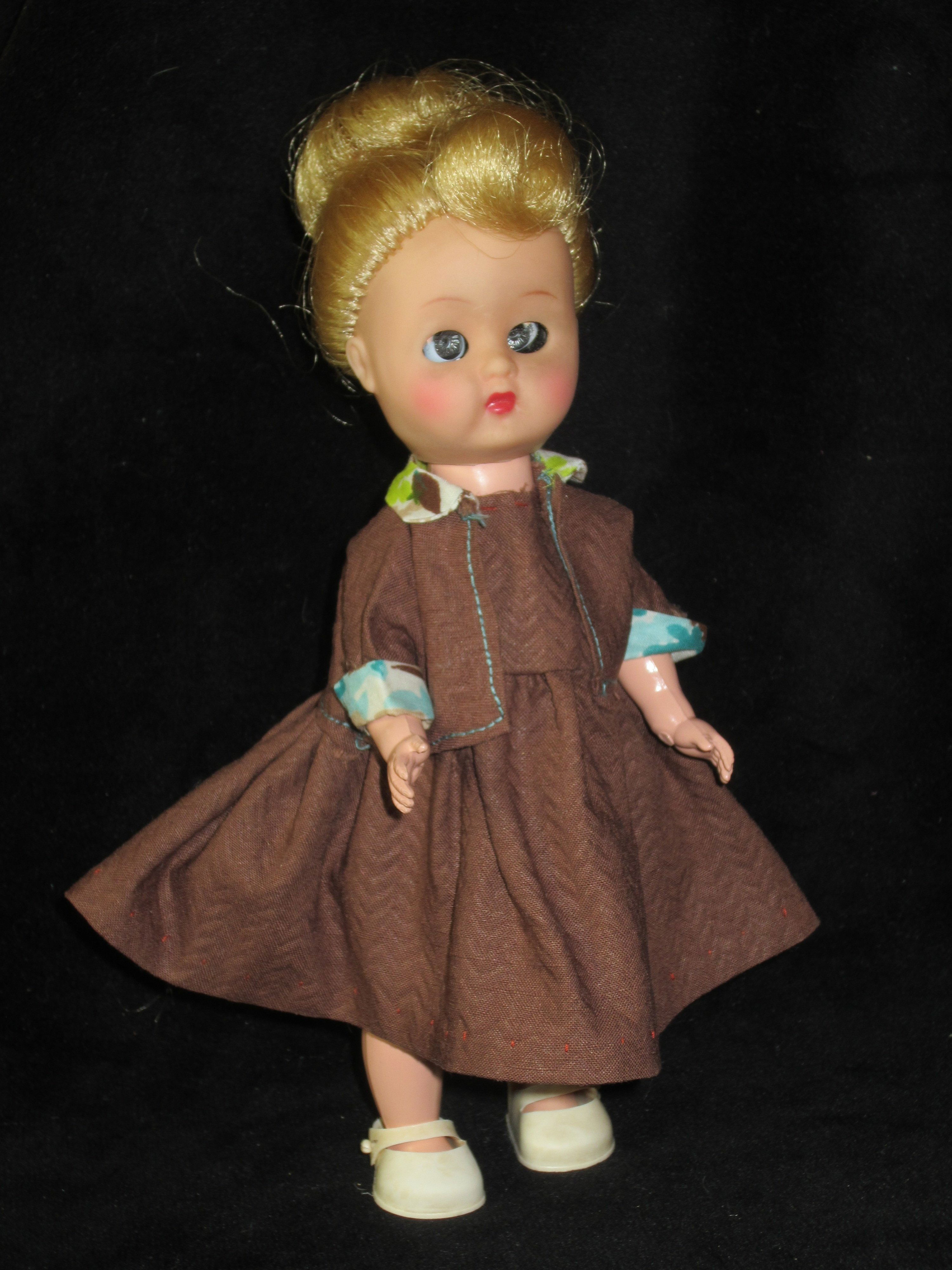 I received my first sewing box at around age six. My early creations were clothes for my tiny Steiff teddy bears. By age 13, I made my first sleeveless shift for myself, and soon, I added skirts, blouses (with buttonholes), and more elaborate designs, each with a hairband to match. To save money as well as to get what I wanted, I sewed until my early thirties. By then I had more money and less time, and I restricted my efforts to curtains and cushion covers. My mother and sister stayed at it.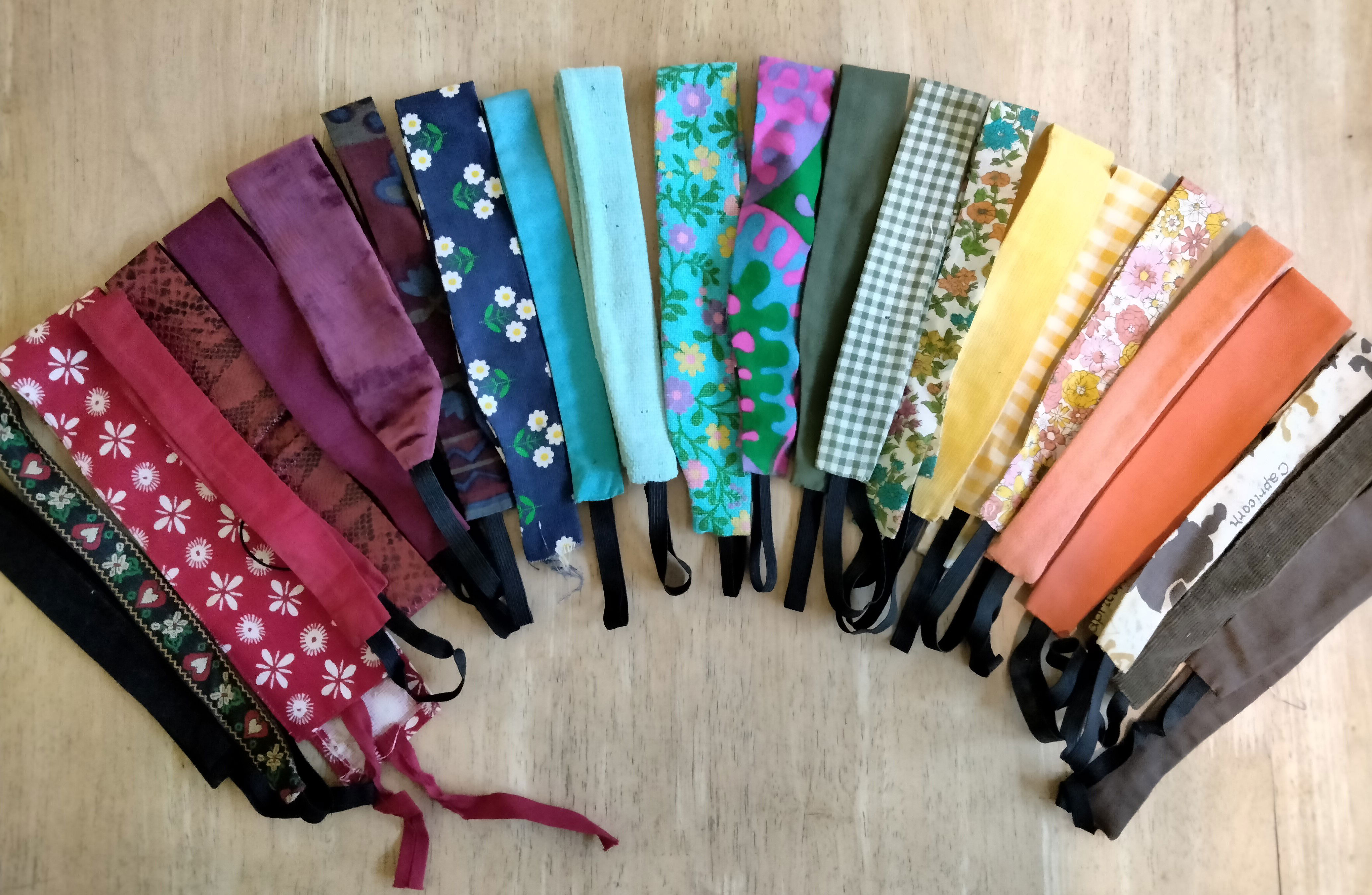 I continued to love fabric—the colors, patterns, and textures, and in more recent years, I took a course in fabric collage, learning a variety of techniques. Here was a perfect use for all the many remnants of fabrics I'd kept through the years!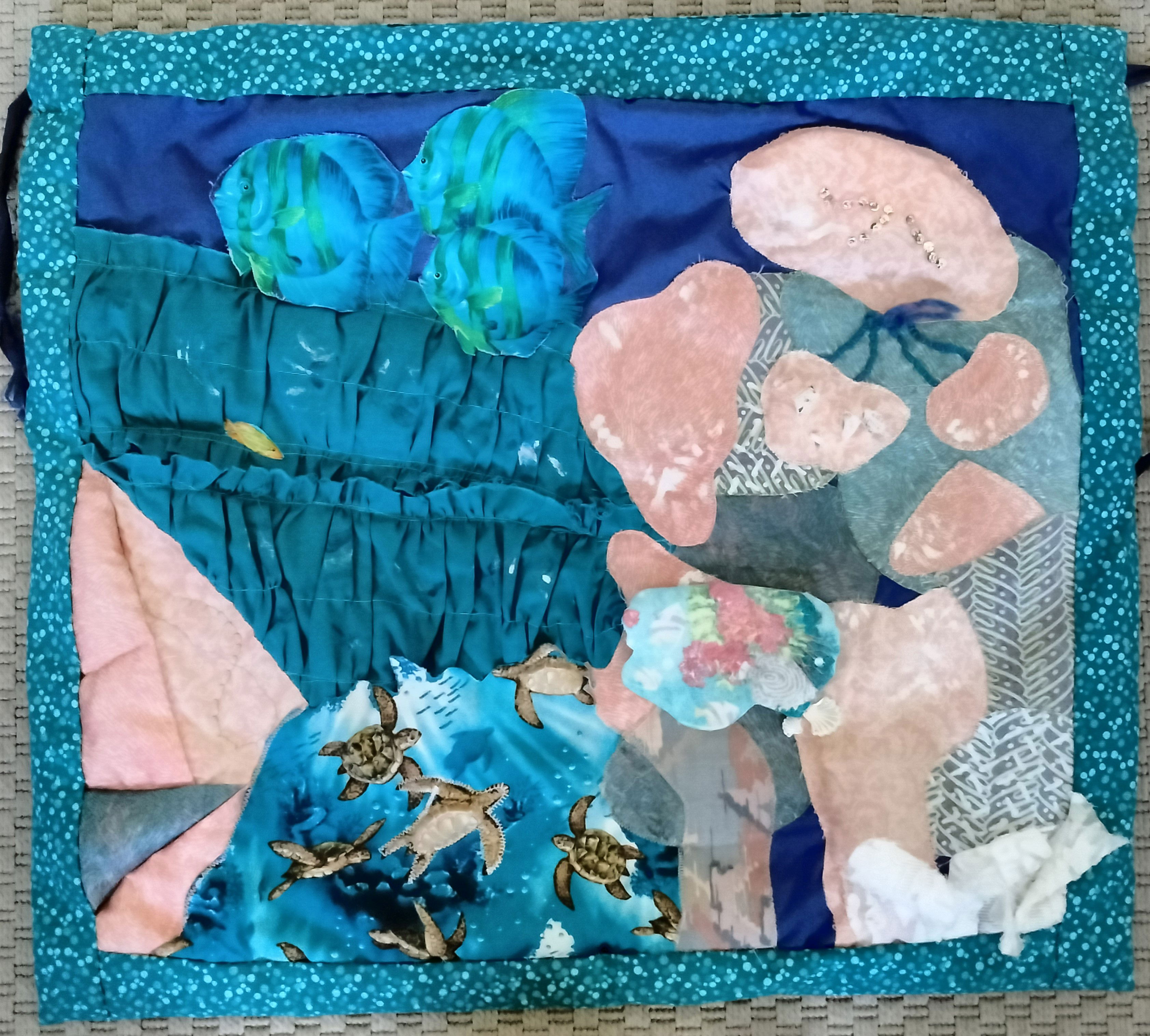 I also tried my hand briefly at quilting and bought myself dozens of "fat quarters," which could also be used in the fabric collage. Then my mother and sister passed away within three years of each other, and my niece and I split up their stash of fabrics. Because of my sister's profession, this stash included pieces of leather, lengths of lace, beads and other ornaments she used in appliqueing the fancy sweaters she designed. An abundance of gorgeous riches indeed.
I think you can guess how this story turns out. Barely able to sew a straight line anymore, I am not making my own clothes and have focused on paper collage, rather than fabric collage. I never cottoned on to quilting. But what to do with all the tubs of fabric, the spools of thread, the zippers, the patterns, the buttons—the items laden with meaning and emotions? Yes, I know I've reiterated many times that mantra—it's not the objects, it's the memories. But sometimes it is the objects—the look and feel and smell of them that can't be captured in a photo.
As Laura Moore from Clutter Clarity says, "There is a solution for everything." I put aside the task of facing the fabric until I couldn't put it off any longer.
Solutions
I dug out the remnants of fabrics from which I had personally made clothes, and as well as I could remember, I matched them to the patterns I used. I cut out a shape, approximately matching the shape of the garment I had made and photographed it with its pattern. Maybe I'll make a fabric collage; maybe I won't, but I saved some memories of my efforts.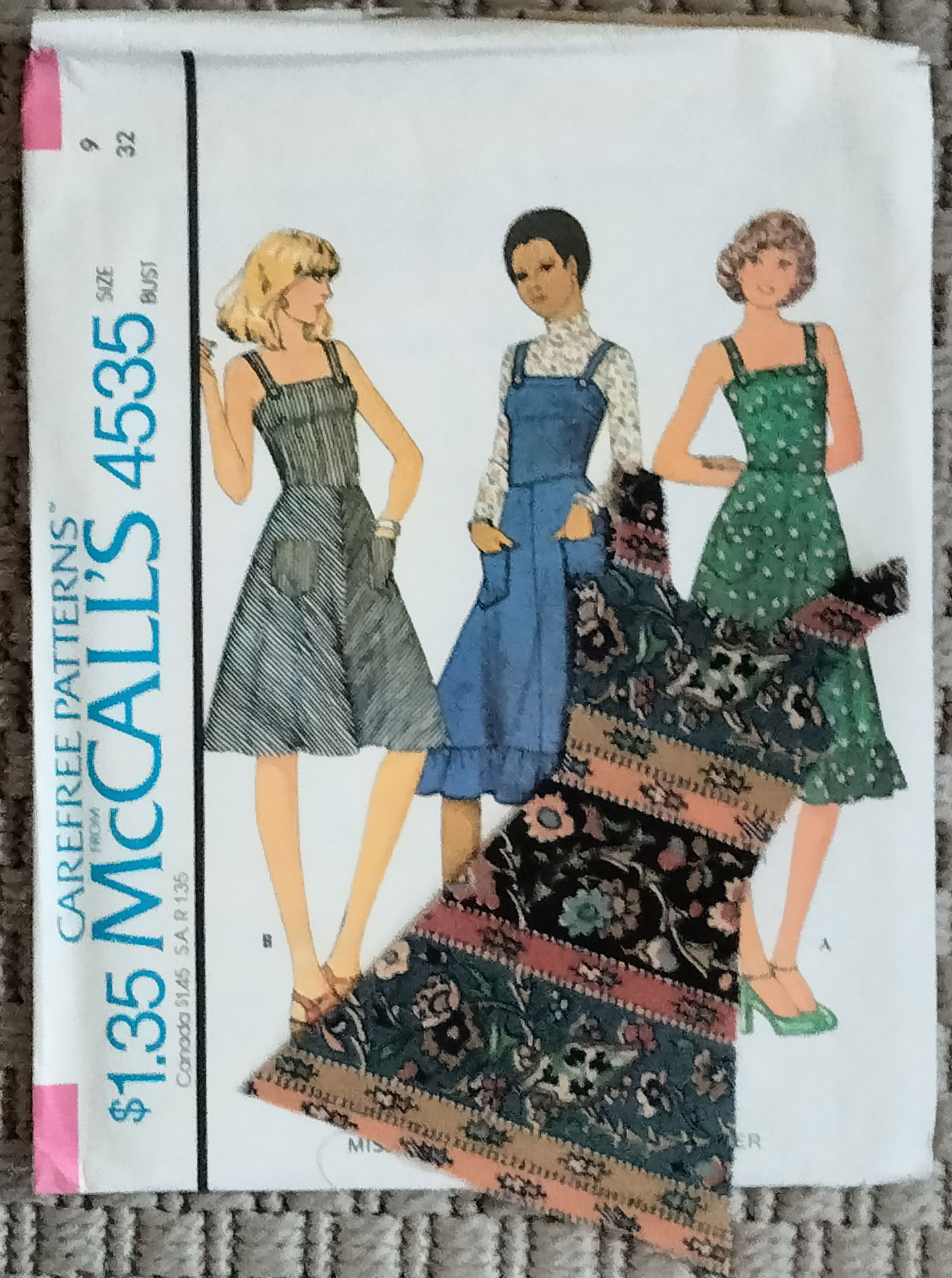 I sorted through that old sewing box and put in it all the old wooden spools that still had thread on them to create a true vintage piece that someone will want. (Old thread loses some of its strength, so it is best not to use it. The last wooden spools were made in the early 1970s—50 years probably qualifies as old.) I made my existing sewing box more efficient by removing items I wasn't going to use, like zippers.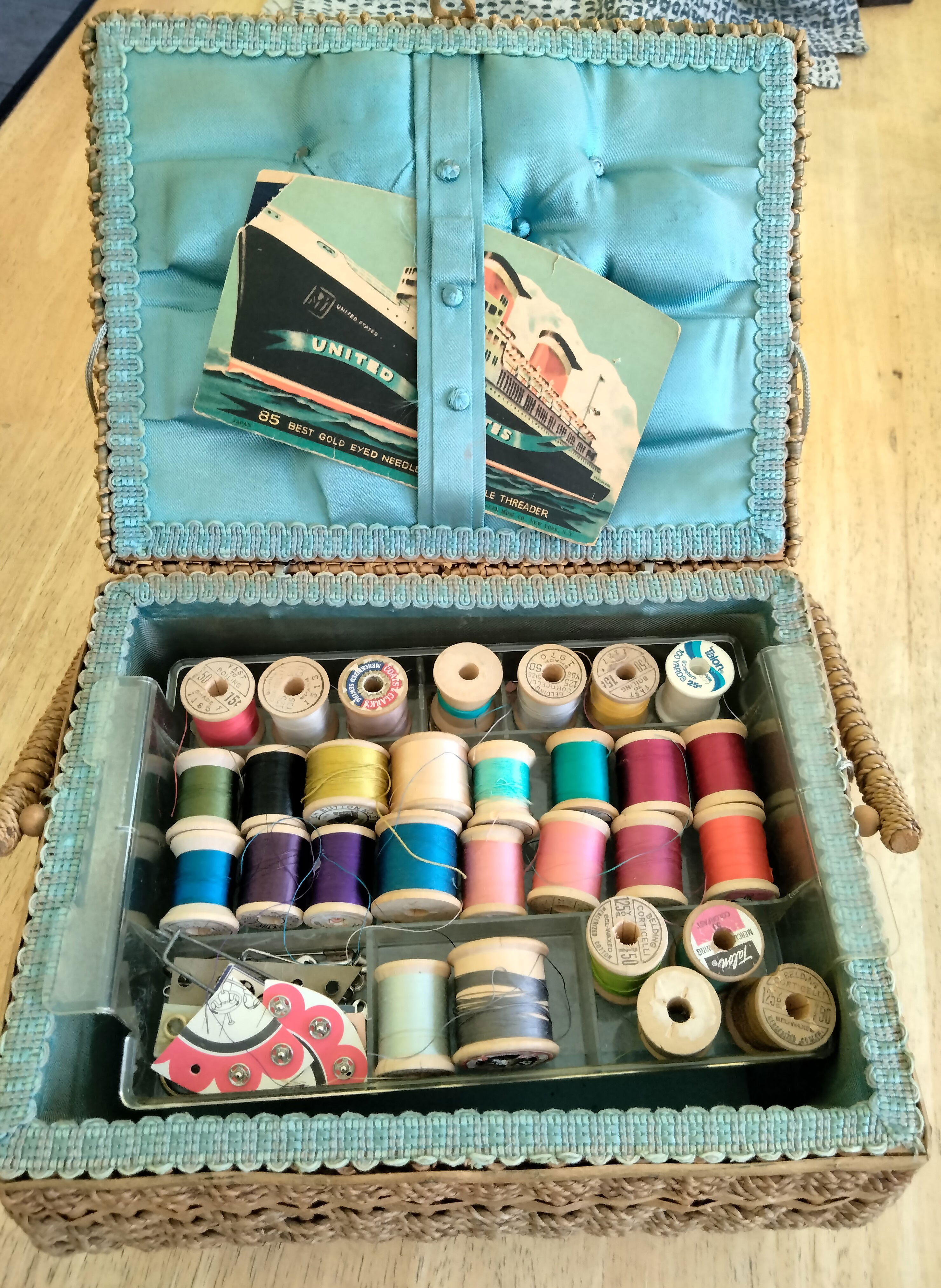 I hauled the tubs of fabric up from the basement and brought down the full deep drawer of fabric I had up in my study. Stacked up they reached the top of the refrigerator. I painstakingly went through them all, sorting them by size and interest (to me): nice samples of fabrics from places like Libertys of London (where the summer I was 20 I worked in the woolen fabric department), small scraps, larger scraps, larger lengths, upholstery and curtain fabrics, lace, felts. I put aside those I wasn't yet ready to part with for whatever reason, and to be honest, I kept a lot. They will require more culling. But time was of the essence because….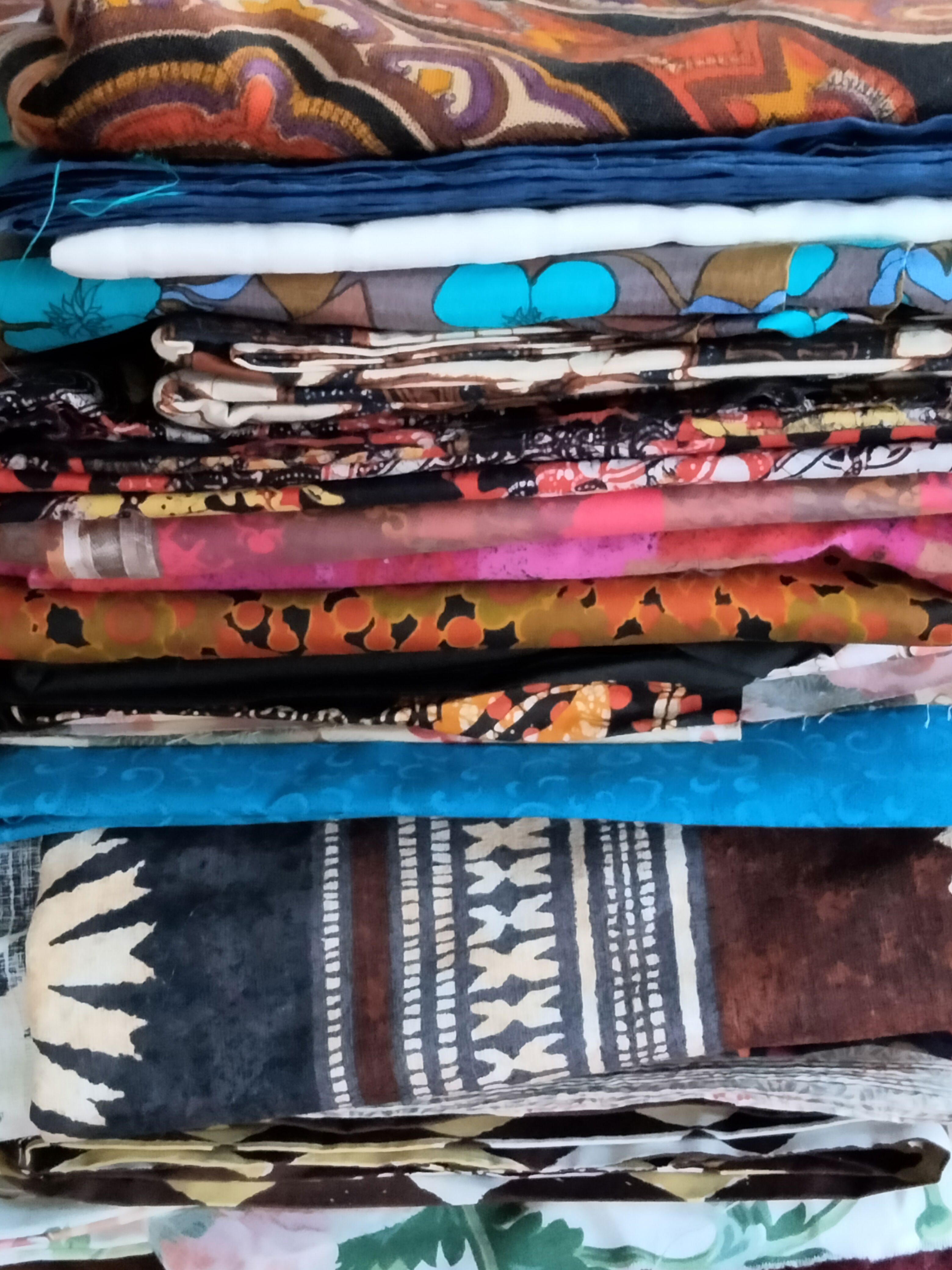 There is nothing like an external deadline. I took five bags and two boxes of fabrics, along with a few notions to a "fabric swap" at a local arts and crafts society. My fabrics joined others on two long tables as women picked through them to add to their own stashes. To keep myself from taking new pieces home, I focused on finding white fabrics that a friend used for dying. I also had some scissors and knives sharpened. Satisfied that my fabrics were going to new homes, I was able to leave with peace of mind and a huge sense of relief.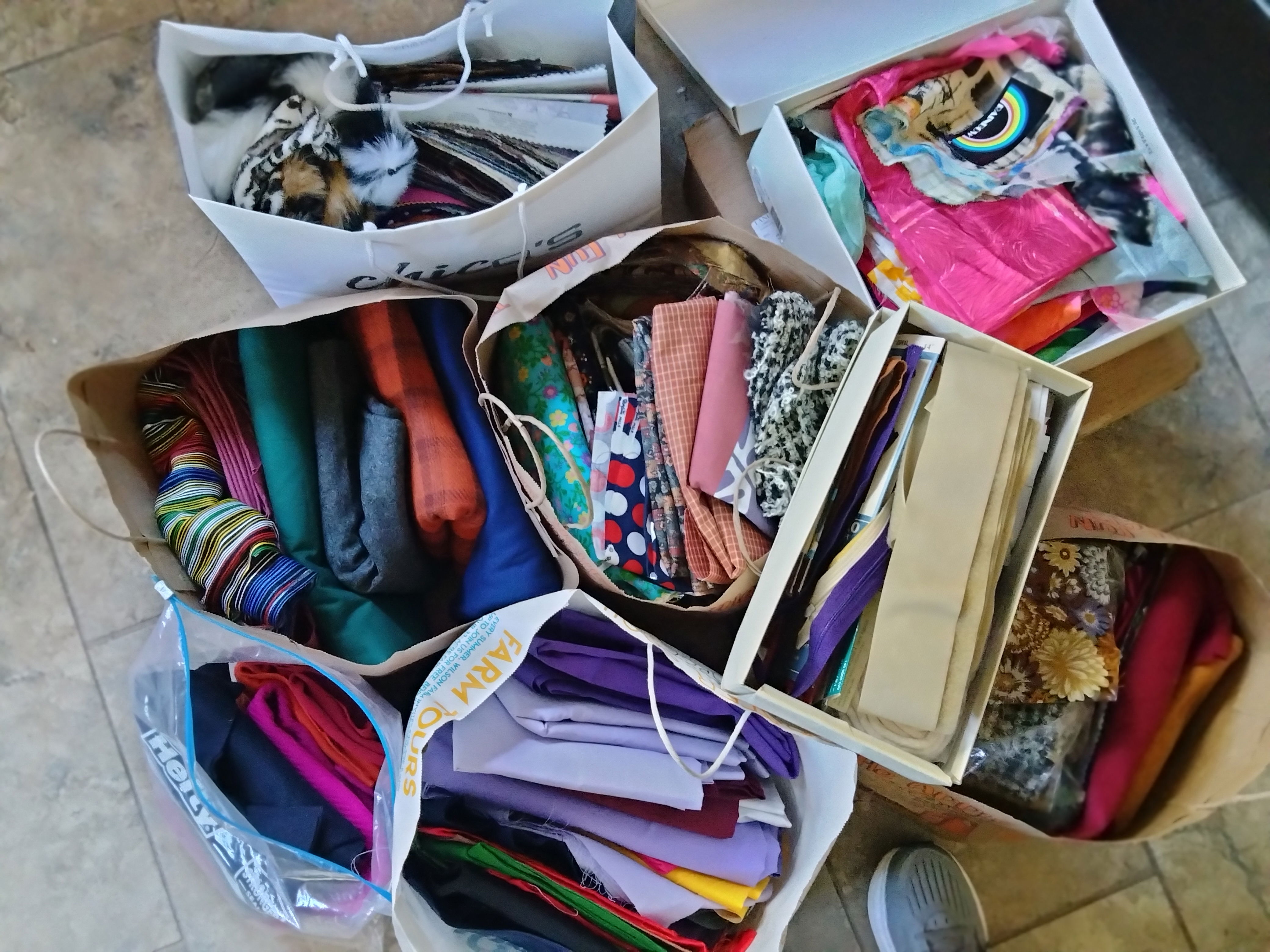 Next Steps and Future Plans for the Beloved Objects:
TAP YOUR FRIENDS (AND FAMILY) FIRST: There is a comfort in sharing these important items with people close to us. One good friend has expressed an interest in buying some of my Liberty's lengths. (Vintage fabrics of this renown are worth something.) And I will certainly give her some of the nicer small pieces that I kept.
FIND RELATED LOCAL OrGANIZATIONS: What businesses or organizations, including museums, civic organizations, and arts organizations, are connected with your hobby? Are they sponsoring any events that will link you with others who may want your hobby-related stuff? Near my house is a small business all about sewing. I will approach them to see if they or their customers want the patterns and some of the other fabrics.
PRESERVE SAMPLES AND THEN DONATE, DONATE, DONATE: If the actual tools of your trade or the results from those tools are important, keep a small sample. Otherwise, take your photos and say goodbye. I will give away what I can't easily sell, keeping small remnants of those fabrics I want to remember (even if I don't make a collage of them).
BE REALISTiC: You may think you'll go back to that earlier hobby, but what are the chances? Maybe I'll make a few cushion covers and a fabric collage or two. Maybe I'll make a simple top. My mother still sewed like a champ in her 70s. Maybe I can relearn. Once I'm through with this downsizing I will regain some time after all. Or maybe I won't do these things.
Here is what I tell myself: Just because I have the tools or once had the interest does not mean I am obligated to rediscover the passion I or my family members once had. It does not dishonor them or me to let go so that others can enjoy the bounty from that avocation. I have other fish to fry and things to learn. That is what I tell myself. Now, I just have to believe it.